Krey's Mission Page
---
Below are some thumbnails of photos involving the mission histories of the Germany Dresden Mission and the Germany Berlin Mission:
---
Dresden (Leipzig) Mission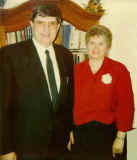 (click to enlarge/retrieve)
President and Sister Paul - November 1990 (with myself photoshopped out of the picture.)
Postcard of Freiberg showing the temple - 1990.
Three shots of the Freiberg temple from April 1991.
The Leipzig Bahnhof the day I arrived in the mission field (turned out to be a movie set, and coincidentally the movie they were filming--Shining Through--was the movie playing on the plane on my trip home.) (with Elders Scott VanDam and Esplin in the picture)
The Dresden office staff wearing way-too-tight jackets donated to the Dresden Ward Boy Scout Program - June 1991 (with Elders Sorensen, Russell, Van Orden, Winder, Smith, Price & Frisby.)
Street display in Halle - January 1991.
The Mormon Tabernacle Choir in Dresden - June 1991.
Overachiever Trabi - (with Elder Michael Arbon in the picture.)
---
Berlin Mission
(click to enlarge/retrieve)
President and Sister Schuetze - November 1991
Claiming our part of the Dresden Mission office for Berlin just before the move in - June 1991 (Elders Tippetts, Price & Kilpack pictured.)
The unfinished mission office on Graefenthaler Str. when we arrived - June 1991 (Elder Derek Carter pictured.)
The original Buero Staff - June 1991 (President & Sister Schuetze, Elders Koch, Matthews, Tippetts, Carter, Price & Frisby pictured.)
Loading up the mission van outside the Tiergartenstr. building for the move to Berlin - June 1991 (Elders Tippetts & Price pictured.)
Pink Floyd mural on the Berlin Wall - February 1991.
Baptism in the Baltic Sea for the Rostock Branch - March 1992 (Elder Taylor pictured).
Random shots around Neubrandenburg - 1992.
Here's one of my favorite mission stories: my Ramones connection
Other random Berlin/Dresden links:
---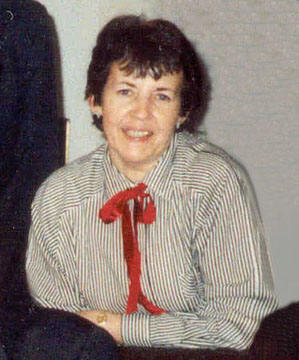 In memorium: Inge Schütze
Photo from Thanksgiving 1991

---